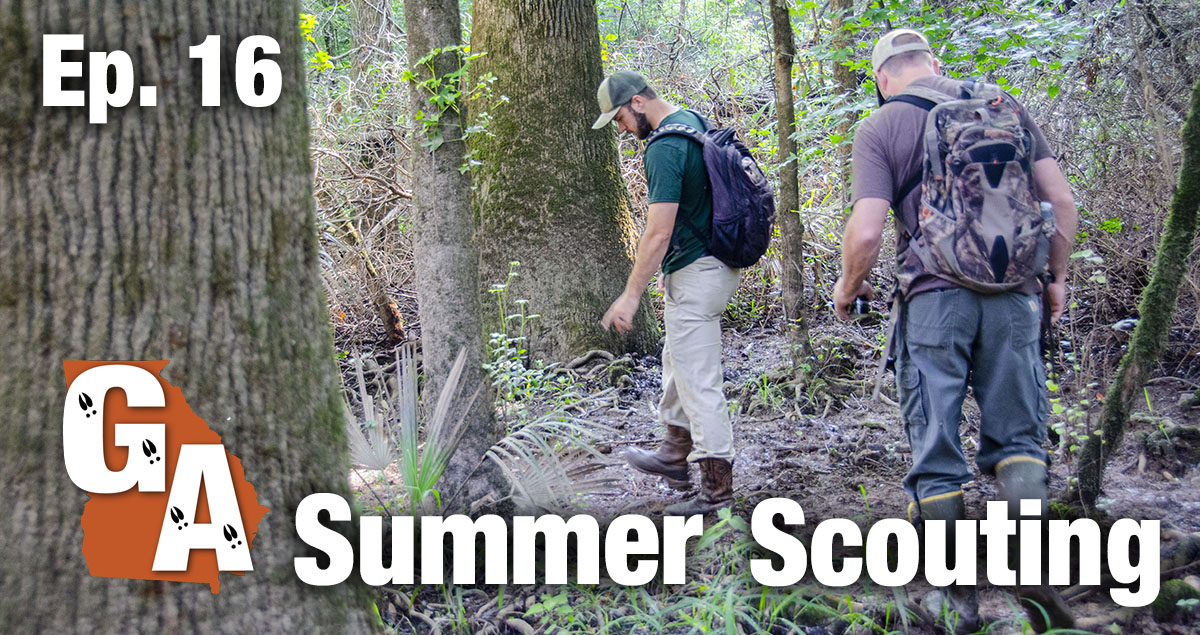 In this episode of the Georgia Afield Hunting Podcast, I introduce you to my new co-host, Robert Nelson, as we discuss plans for the podcast before diving into summer scouting talk. We cover why summer scouting is important, what to look for, and how to use that information to increase your odds of success in the fall!
Listen Now
Important Show Links

Get 20% off any onX Hunt premium membership with promo code gaafield
Check out and subscribe to the Georgia Afield YouTube channel
Georgia Afield Facebook Groups
Georgia Deer Hunting (family friendly)
Georgia Bowhunting & Competitive Archery
Support the Podcast
If you enjoy the podcast, please subscribe to us on iTunes or your favorite podcast platform (links below). Also, we would greatly appreciate any positive reviews on those same platforms! If you have any suggestions for podcast topics or guests, shoot me an email or a message on the Georgia Afield Facebook page.
Follow Georgia Afield on Instagram
Or Listen to the Podcast at:

Georgia Afield Hunting Podcast on iTunes

Georgia Afield Hunting Podcast on Google Play

Georgia Afield Hunting Podcast on Spotify

Georgia Afield Hunting Podcast on Stitcher
Georgia Afield on iHeart Radio