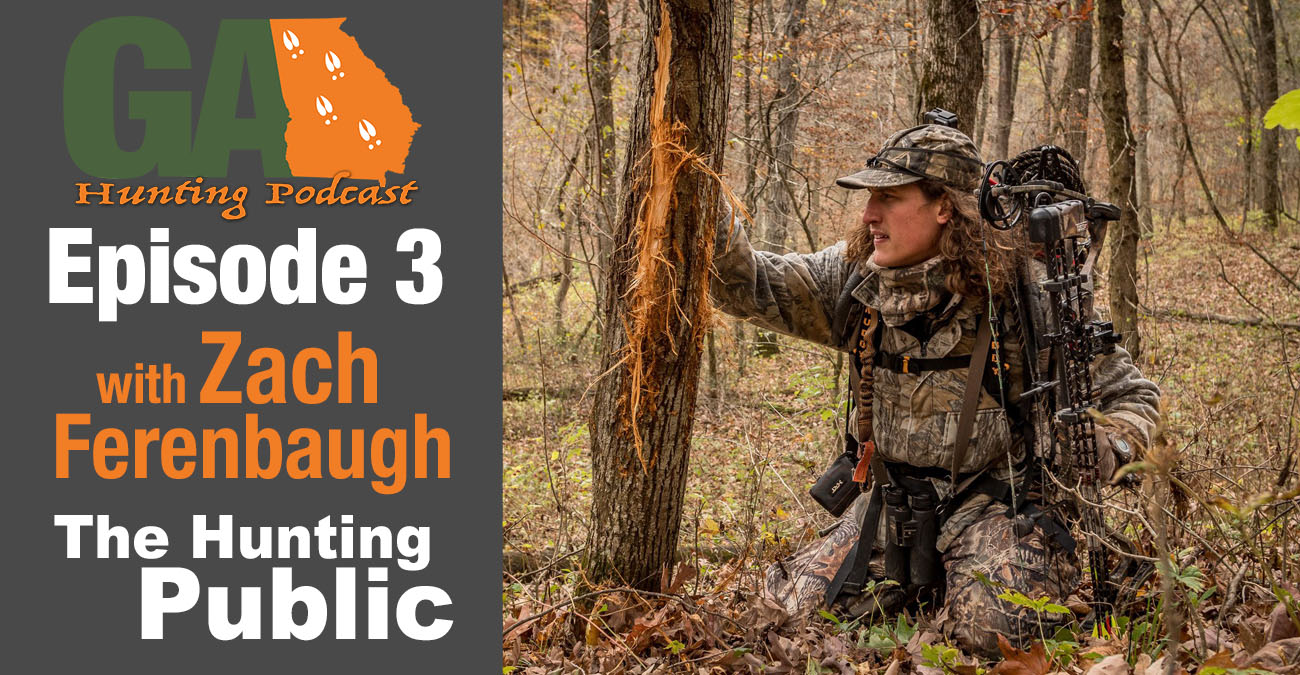 Listen Now
Show Notes
In this episode of the Georgia Afield Hunting Podcast, we talk to Zach Ferenbaugh of The Hunting Public. If you're not familiar with Zach and The Hunting Public, you need to check them out on YouTube, as well as their other social media channels (linked below). Zach drops a ton of public land hunting information in this episode, walking the listener through the entire process of finding and scouting a new piece of public land. Whether you hunt public land or private, this is one episode you won't want to miss.
Important Show Links
Subscribe to The Hunting Public YouTube page!
Follow Zach on Instagram
Follow The Hunting Public on Instagram
Support the Podcast
If you enjoy the podcast, please subscribe to us on iTunes or your favorite podcast platform (links below). Also, we would greatly appreciate any positive reviews on those same platforms! If you have any suggestions for podcast topics or guests, shoot me an email or join us at the Georgia Deer Hunting Facebook group.
Follow me on Instagram – @BrianLGrossman
Or Listen to the Podcast at:
Georgia Afield Hunting Podcast on iTunes
Georgia Afield Hunting Podcast on Google Play
Georgia Afield Hunting Podcast on Spotify
Georgia Afield Hunting Podcast on Stitcher