On this week's Georgia Afield Hunting Podcast we're talking with two public land turkey hunters who recently found success — one in North Georgia and one in South Georgia. They'll be sharing the story of their hunts, what the birds were doing, and how they were able to get them into gun range. We also look at the state's harvest stats to-date, including total harvest, top counties, and top public land tracts. If you want to know what's going on in Georgia's turkey woods, you won't want to miss this episode!
Listen Now:

---
Buy Our New Patriotic Gobbler T-shirt!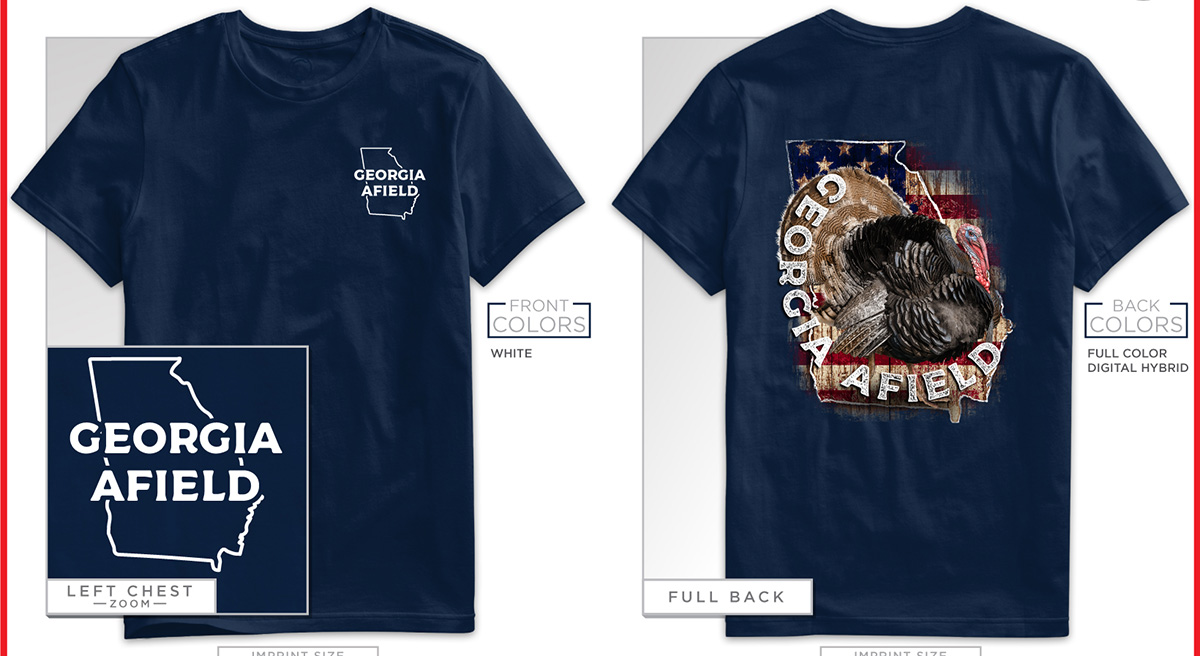 We have just ordered 48 of these NEW Georgia Afield patriotic gobbler t-shirts, and they are now available to purchase! We are waiting on a delivery date, but based on the last order, they should be here in two weeks (around March 30). These will sell out quickly, so don't wait to get yours at –> https://huntthesouth.com/shirt/
---
Listen to the Podcast at:

Georgia Afield Hunting Podcast on iTunes

Georgia Afield Hunting Podcast on Google Play

Georgia Afield Hunting Podcast on Spotify

Georgia Afield Hunting Podcast on Stitcher
Georgia Afield on iHeart Radio
Important Show Notes:
Join the Satilla Outdoors Facebook group
Become a Georgia Afield supporter on our Patreon account!
Subscribe to our YouTube channel!
Buy a Georgia Afield decal