On this week's episode, we discuss the recently announced proposed changes to Georgia's upcoming deer, small game and turkey seasons. The deer and small game season changes are all minor compared to what's been proposed for turkey season, but we wanted to make you aware of what's in store so you can make arrangements to provide input either online or through one of the DNR's upcoming public meetings. We'd love to hear your thoughts on the changes. Head on over to the Georgia Deer Hunting (family friendly) Facebook Group to give us your feedback.
Listen Now:
---
Buy Our New Patriotic Gobbler T-shirt!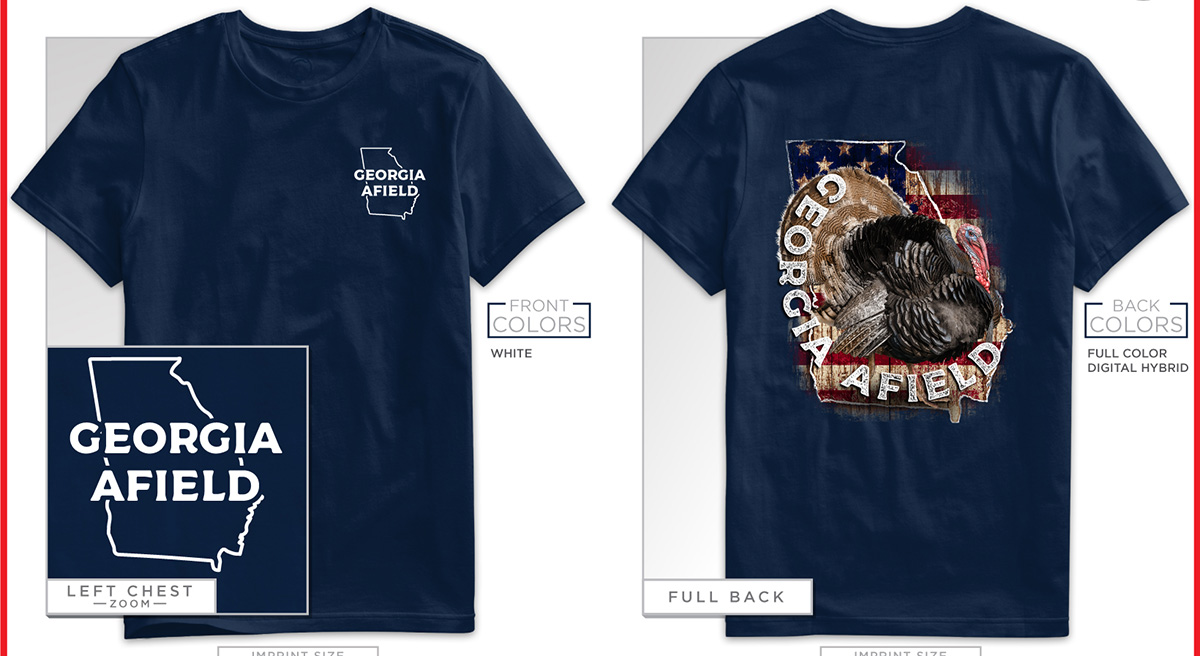 Our NEW Georgia Afield patriotic gobbler t-shirts are now in stock and they are selling fast! Quantities are very limited, so get yours while you can and help support Georgia Afield, the #1 online resource for Georgia hunters.  Get yours today at –> https://huntthesouth.com/shirt/
---
Listen to the Podcast at:

Georgia Afield Hunting Podcast on iTunes

Georgia Afield Hunting Podcast on Google Play

Georgia Afield Hunting Podcast on Spotify

Georgia Afield Hunting Podcast on Stitcher
Georgia Afield on iHeart Radio
Important Show Notes:
Become a Georgia Afield supporter on our Patreon account!
Subscribe to our YouTube channel!
Buy a Georgia Afield decal