4 Best See Through Hunting Blinds [2022]
Last Updated on September 16, 2022 by Brian Grossman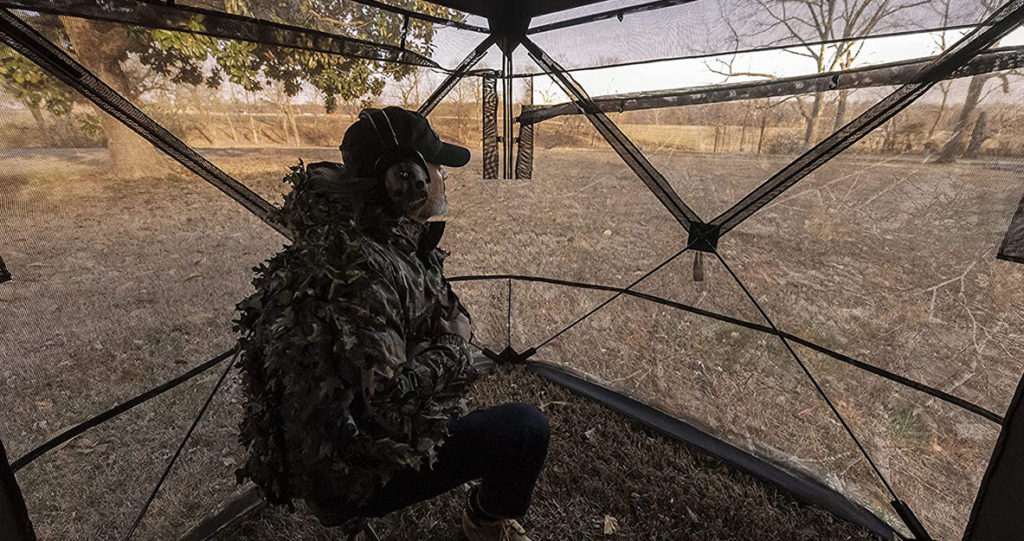 When Primos unveiled the first see through hunting blind — the Double Bull Blind with SurroundView technology — at the 2018 ATA Show, it created quite a buzz. For the first time, hunters inside the blind could see out through the walls of the blind, but game animals could not see in. It was a true game changer in the hunting blind market. As such, it wasn't long until other companies began to copy the technology and bring their own see through blinds to market. Summit produced their Viper series of blinds with their own TruView panels in 2019 that provided the same benefits as Double Bull's SurroundView, and several other companies have followed suit.
Now there are several companies on the market producing see through blinds, which is a good thing. Competition keeps pricing down, and there are now options for a deer hunter on any budget.
Listed below are our four picks for anyone in the market for a see through hunting blind. As you'll see, it includes the original Primos Double Bull blind, the Viper blind from Summit, as well as a couple of affordable options for those on a tighter budget. Enjoy!
TIDEWE hunting blind is equipped with three full panels of one-way see through mesh. This mesh delivers a 270-degree unobstructed wide view angle and allows hunters to see their surroundings. Dimensions: 66" height, hub to hub 75″ x 75″, and with a floor space of 58″ x 58″. TIDEWE hunting blinds can comfortably accommodate two or three hunters.
NOTE: Currently, if you use promo code NW25 at TideWe.com, they'll give you 25% off, making it right at $120 (cheaper than Amazon!). Not sure how long that code will last, though!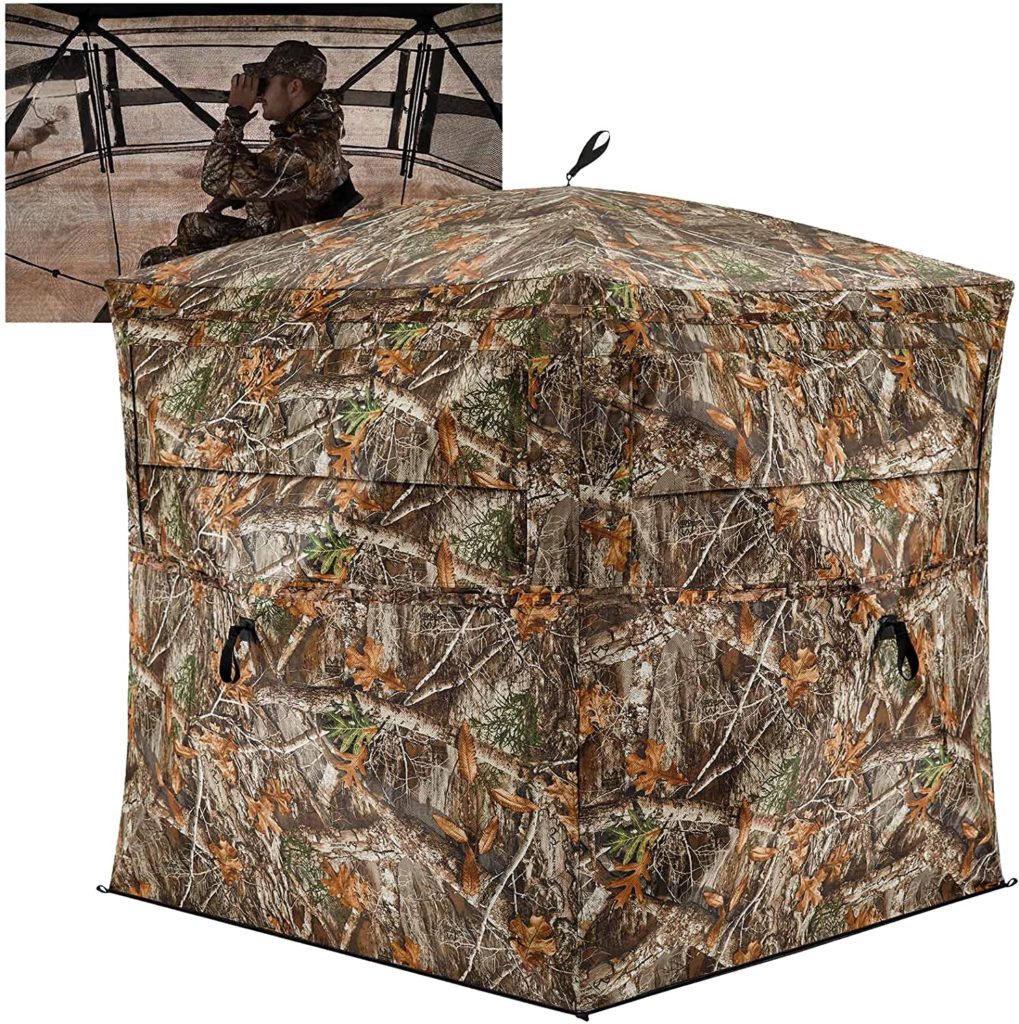 ---
The revolutionary Primos Double Bull SurroundView 270 degree blind is the blind without a blind spot. It's constructed with exclusive one-way see through walls that let you see all of your surroundings without being seen. Now you can spot all the movement you miss with traditional blinds, yet remain just as concealed. The SurroundView 270 degree comes with three one-way see through walls and one rear Blackout wall.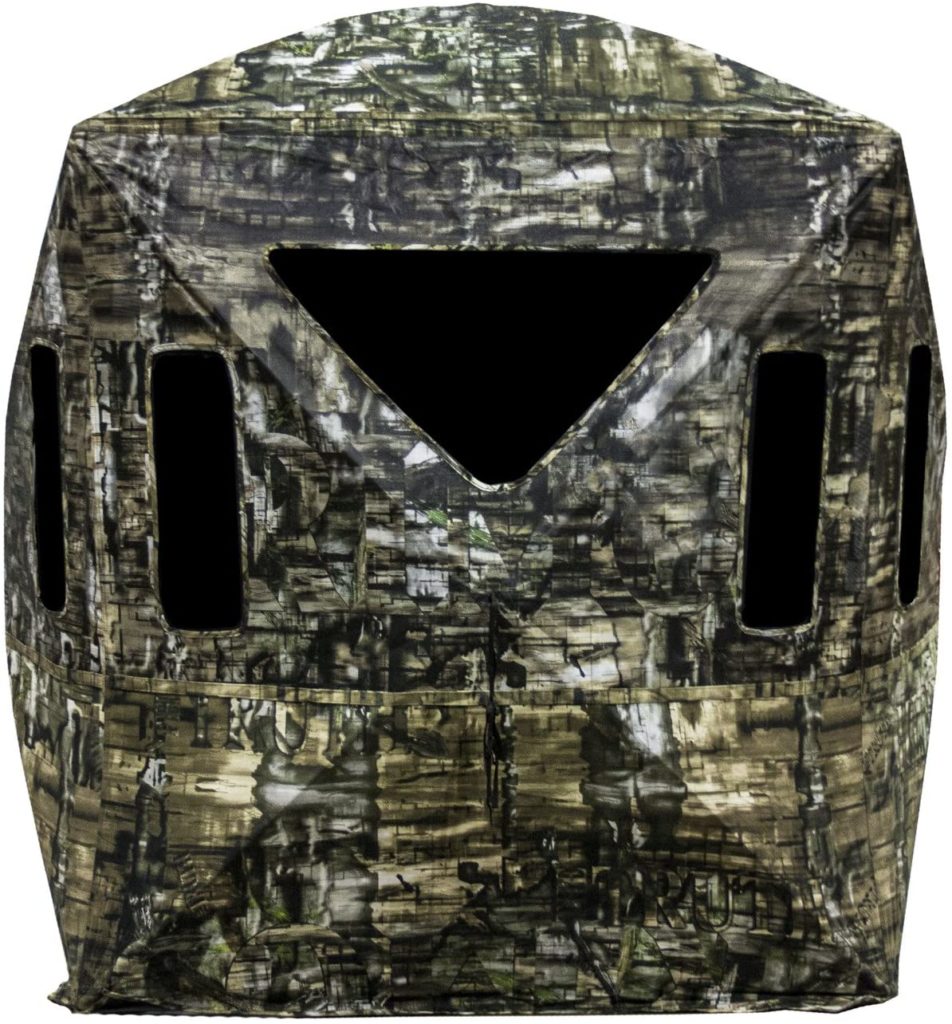 ---
The Viper is the flagship blind in the four-blind series from Summit. Its Hush Silent Hatch hinged doorway system enables stealthy entry/exit without using a zipper. The windows feature TruView™ panels, which perfectly match the blind's camouflage exterior, but allow for an unobstructed, near-360-degree view from the inside. The panels silently adjust up and down the integrated tracks of the Split Silent Slide system for easy concealment customization.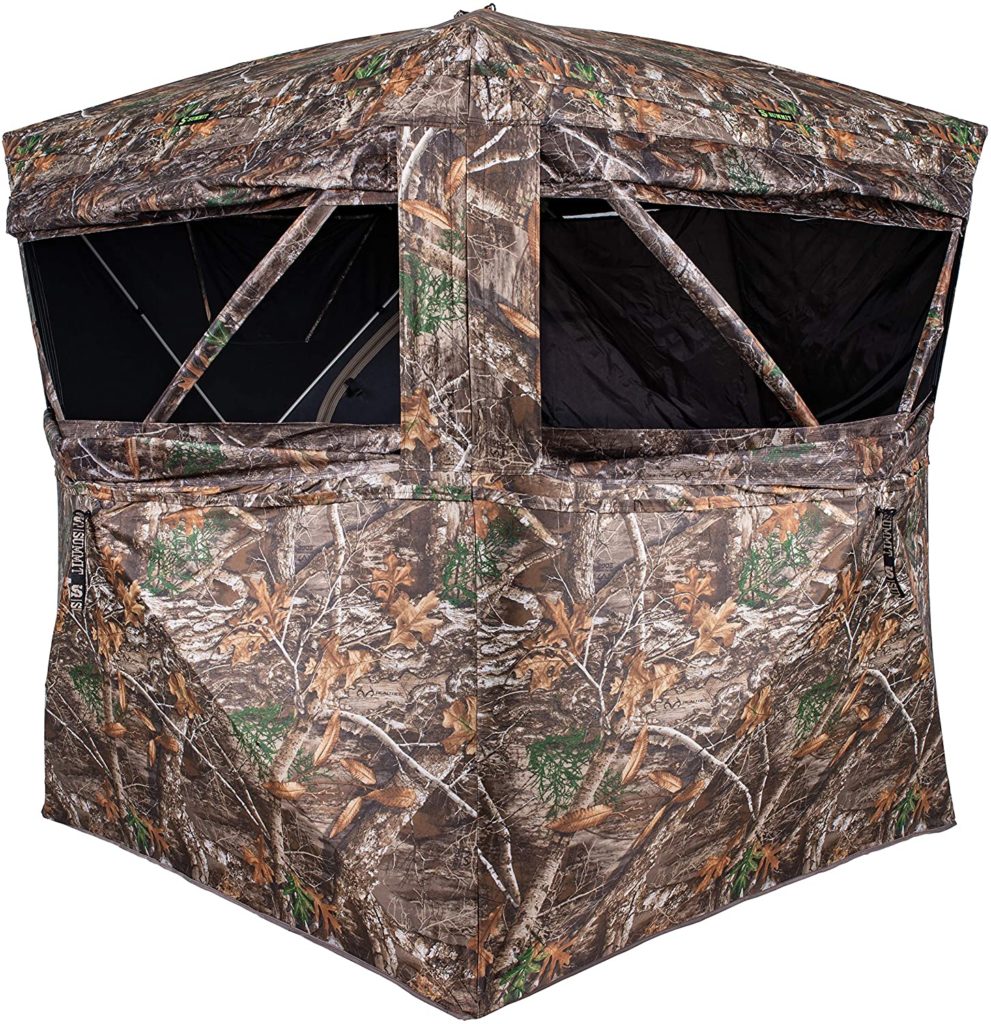 ---
The Rhino Blinds 180 See Through blind features a unique 2-way mesh system that prevents wild game from seeing in while allowing you to see out crystal clear without any obstruction. Like all hub-style Rhino blinds, the R180 features an oversized zipperless door, and you can easily adjust the 270 degree shooting window with Rhino's "silent-slide" window technology. This blind can comfortable hold up to 3 people.
---