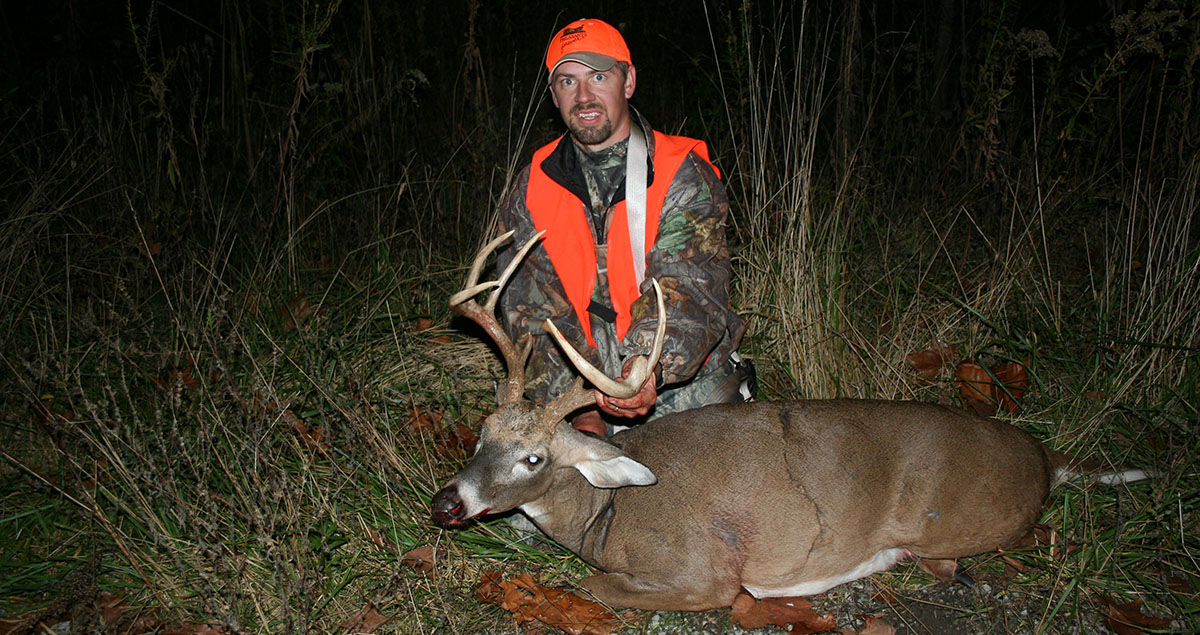 The Georgia DNR Wildlife Resources Division recently released the official dates for Georgia's 2020-2021 deer season. The overall season structure remains the same as last season, with just the normal shift in dates so that all season openers fall on their respective Saturdays.
The only proposed regulation change for the 2020-2021 season is moving the Mistletoe State Park deer hunt from November 11-12, 2020 to December 1-2, 2020 due to the Masters golf tournament being rescheduled for November 9-15.
Always remember to consult with the latest official Georgia Hunting Regulations before heading afield. Those can be found at Georgia's Wildlife Resources Division homepage.
Official Georgia Deer Season Dates
Archery, Either Sex
Statewide
September 12, 2020 - January 10, 2021
Extended Archery,
Either Sex (only for Bibb, Chatham, Clark, Clayton, Cobb, DeKalb,
Forsyth, Fulton,
Gwinnett, Henry & Rockdale)
September 12, 2020 - January 31, 2021
Primitive Weapons
October 10, 2020 - January 10, 2021
Firearms*
October 17, 2020 - January 10, 2021
Twelve (12) per season, Statewide. No more than ten (10) may be antlerless and no more than two (2) may be antlered. One of the antlered deer must have at least 4 points, one inch or longer, on one side of the antlers.
Firearms deer hunting is not allowed in Clayton, Cobb, DeKalb, Fulton (north of GA Hwy. 92), and the portion of Glynn County lying within Jekyll Island. In the portion of Forsyth County south of Ga Hwy. 20, only archery, shotguns, and muzzleloaders may be used (no other firearms allowed). In Hancock, Harris, Meriwether, Montgomery, Randolf, Talbot and Troup Counties, only antlered bucks with at least 4 points on either side are legal. In Dooly and Macon Counties, antlered bucks must have a minimum 15-inch outside spread.
Georgia 2020-2021 Either Sex Deer Season Dates
October 17, 2020 – January 10, 2021
Baker, Ben Hill, Bibb, Bleckley, Brooks, Burke, Calhoun, Candler, Chatham, Chattahoochee, Clarke, Clay, Colquitt, Columbia, Crisp, Decatur, Dodge, Dooly, Douglas, Dougherty, Early, Emanuel, Fayette, Forsyth, Fulton (South of Hwy. 92), Glascock, Grady, Gwinnett, Hancock, Harris, Henry, Houston, Irwin, Jefferson, Jenkins, Johnson, Laurens, Lee, Macon, Marion, Meriwether, Miller, Mitchell, Montgomery, Muscogee, Peach, Pulaski, Quitman, Randolph, Richmond, Rockdale, Schley, Seminole, Stewart, Sumter, Talbot, Taylor, Telfair, Terrell, Thomas, Tift, Treutlen, Troup, Turner, Twiggs, Washington, Webster, Wheeler, Wilcox, Wilkinson, and Worth. (In that portion of Forsyth lying south of GA Hwy 20, only shotguns and muzzleloaders may be used)
Oct. 19, 2020 – Jan. 10, 2021
Appling, Atkinson, Bacon, Berrien, Brantley, Bryan, Bulloch, Camden, Charlton, Clinch, Coffee, Cook, Echols, Effingham, Evans, Glynn (except that portion lying within Jekyll Island), Jeff Davis, Lanier, Liberty, Long, Lowndes, McIntosh, Pierce, Screven, Tattnall, Toombs, Ware, and Wayne.
Oct. 31, 2020 – Jan. 10, 2021
Baldwin, Banks, Barrow, Bartow, Butts, Catoosa, Carroll, Chattooga, Cherokee, Coweta, Crawford, Dade, Elbert, Floyd, Franklin, Gordon, Green, Jackson, Jasper, Jones, Hall, Haralson, Hart, Heard, Lamar, Lincoln, Madison, McDuffie, Monroe, Morgan, Newton, Oconee, Oglethorpe, Paulding, Pike, Polk, Putnam, Spalding, Taliaferro, Upson, Walker, Walton, Warren, and Wilkes.
Nov. 23 – 29, 2020 and Jan. 1, 2021
Dawson, Gilmer, Habersham, Lumpkin, Murray, Pickens, Stephens, White, and Whitfield.
Nov. 28 – 29, 2020 and Jan. 1, 2021
Fannin, Rabun, Towns, and Union.
[siteorigin_widget class="WP_Widget_Custom_HTML"][/siteorigin_widget]